Your partner for Qual and Quant fieldwork
More than 20 years experience supporting market research and communication agencies, consultancies and brands
Why choose us?
Consulting and support
Our experts guide you and facilitate the realisation of your project, whatever its type.
Competitive prices
Send us a request for quotation to find out more about our prices.
Tailor-made solutions
Our platforms and tools are developed in-house by our programmers based in Lille, France.
Fast results
Quantitative or Qualitative, we do everything we can to meet your deadlines, ensuring customer satisfaction.
GDPR Compliance
Data we collect remain in France and we have implemented appropriate measures to guarantee their confidentiality.
Our dedicated services
To support all your Quant and Qual projects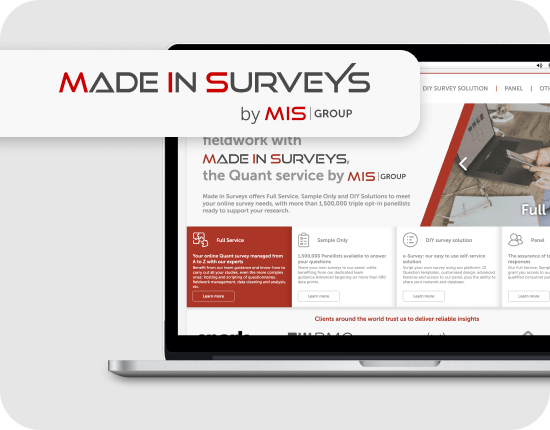 Do you want to conduct a Quant study ?
Made in Surveys is our Quant service that offers 3 reliable solutions to help you manage your quantitative projects:

Full Service · Sample Only · DIY Survey Solution

Whatever solution you choose, our triple opt-in panel of over 1,500,000 members will be ready and available to take part.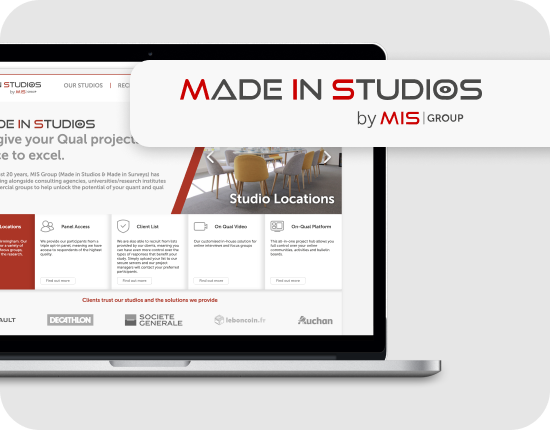 Do you want to conduct a Qual study ?
Made in Studios is our Qual service that guides you through every step of your qualitatives surveys using our trusted solutions: Recruitment (in the UK, France and Italy), facilities (Birmingham, Paris, Lille, Lyon) et Online Qual solutions (On-Qual visio and platform).

Qualitative Recruitment · Facilities · Online Qual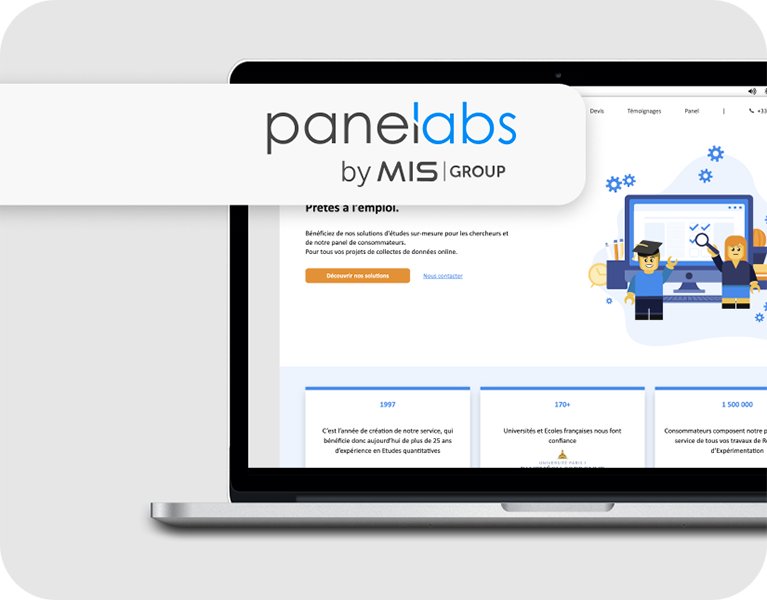 Are you a researcher / academic ?
Panelabs is a service built by our Academic Research specialists to help teachers, researchers and PhD students empower the insights of their research by providing them with high quality quantitative data.

With Panelabs, we have put together an expertise in academic research and became a trustful partner for more than 170 Universities, schools, institutes and labs.