Creating an Engaged Community Part 2
| Nicholas - 05/07/2022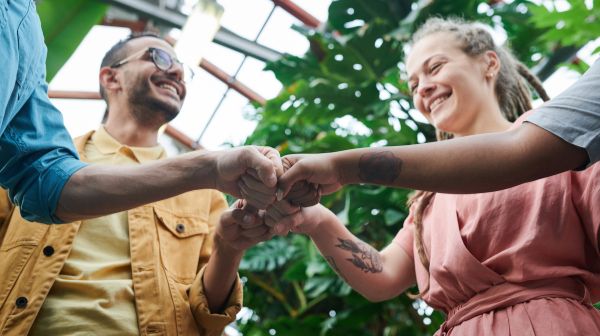 Welcome back to Part two of the community manager blog series, if you missed part one, please be sure to check it out in the link below: 
Let us jump right into it! 
What differentiates us from other panel providers?  
Initially it might be a bit tricky to find major differences between our panel and that of our competitors. However, there are some key distinctions that definitely set us apart. 
Our panel consists of people from all over the world, whereas a lot of our competitors only have a panel in the country in which they are situated. This allows us to branch out and provide clients with a global insight on what panellists think about their brand or their product offerings. 
In addition, we only allow top quality panellists into our community. This is achieved by the triple opt-in system we have in place. We set three requirements for our panellists to ensure that they are not bots, duplicate accounts, and to prevent any other means of cheating the system. We are aware of competitors that have other opt-in methods that can be seen as less restrictive, which in turn brings in a lot more community members into their panel. However, this brings with it a level of risk when it comes to providing clients with top quality feedback and results. 
Finally, we feel that the connection we have with our community is very strong. This connection is created by the community manager, as they always ensure quick and efficient communication with the community. The community is seen as our most important asset and the biggest part of our team! They are the first to tell us if something is or isn't working. Thus, always ensuring the bond we have with them is strong is what truly sets us apart with our competitors. 
What do our panellists enjoy the most?  
Here, we assessed the feedback we have received through various sources. The resounding consensus is that our platform is "unique, simple, very reliable". We have found that a significant number of people joining our community come with a lot of questions and anxiety, as they believe our platform, and those of our competitors, are some forms of scam. What our panellists enjoy about us is our transparency – we quickly put their minds at ease, reassuring them that we are offering a safe, fun place for them to share their opinion and be rewarded fairly for it. 
To showcase our panellist's feedback, we have included some of our respondents reviews below, detailing what they have enjoyed the most about who we are and what we do: 
"Panel opinion is one of the best survey sites out there. The site is very easy to navigate, and you are totally in control with the surveys etc that you chose to do. You can always see how much money you're accumulating and it's very easy to "cash out". If ever you have any queries or questions, there are real human people available to help (and they're really nice)! Genuinely a great site." – Carolyn 
"Brilliant as always!!! Most reliable and best paying survey site. Lovely, friendly, and helpful staff!" – Jennifer C 
"I have been a member of Panel Opinion for the last 4 years and have really enjoyed doing the surveys that I receive. I have just cashed out again through PayPal. It's a great way to earn some extra cash to save for a rainy day as they always pay out. I've had no issues with them and I recommend Panel Opinion to family, friends, and anyone else who would enjoy earning rewards for a few minutes of your time. Thank you, Panel Opinion, for being a fantastic and genuine website keep up the great work that you do." - Donna N 
Conclusion 
While moderating a panel can be tough, the reward for a job well done will be an engaging, dynamic conversation that's valuable for both the moderator and the panellists themselves. We also hope that this has given you a little more insight in what makes our community exceptional.
Contact the author of the article:
Nicholas Katakuzinos
Community Manager
Share this article:
Poll of the day
74%
of UK respondents think fast food restaurants falsely advertise the size of their food items
See more