Are ultra fast and efficient marketing campaign tests possible?
| Izzy - 06/04/2020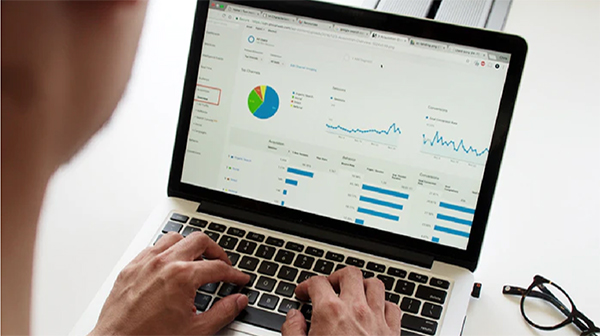 Are ultra fast and efficient marketing campaign tests possible?
Who are they for? What are they for?
We often speak of ad campaign tests, but are they useful? How can they be used to obtain fast and effective results?
Testing a campaign allows you to obtain concrete and quantifiable results. It is the best way to clear all possible doubts on how a campaign will be perceived by the public, and to make a decision when hesitating between several solutions.
Through tests, the public is given the floor. It is the simplest method of verifying that a message has been well understood beyond any ambiguities.
Assistance in decision-making: a concrete example
An agency recently approached us with an urgent request, as their client could not decide between several automobile adverts.
Together, we defined the best target audience and created a very short questionnaire of a few questions. In a single day, the test was completed, and only a few hours were required to obtain responses from 400 members of the target audience. Each of the respondents indicated their favorite video and shared their views regarding each advert.
Finally, and in all age and income categories, one of the two videos proved to be the favourite. Respondents found its message most impactful and closest to the brand's values.
Assessing the success of a campaign
Running a test before and after a campaign is all you need to identify whether an ad campaign has increased the brand awareness or not.
Several rules and tips:
The sample of respondents should never be the same for the pretest, and posttest, to avoid biased results.
It is always preferable to ask brand awareness questions in two ways: open ended, to see if the brand comes to mind spontaneously, and close ended, alongside other brands, to see if the name elicits any response from the respondent. Ideally, the close ended should comply with the visual identity of the brands so that the association is as clear as possible for the participants.
Brand awareness questions should be asked in the same manner before and after the campaign, for unambiguous results. Never change the formulation of any items or questions, lest the results will be invalidated!
Online Quant research is the most relevant way to track brand awareness pre ad campaign vs post ad campaign. However, the methodology will be different depending on the ad campaign itself.
For a physical campaign, for example, billboard adverts in busy areas, we would systematically target the geographical areas that are exposed to the campaign, excluding respondents who would not have been exposed to it, as they do not pass by these areas.
For TV campaigns: we may interview a much larger group, while keeping in mind viewers' average age / profile when the ad was broadcasted.
For digital campaigns, there are quite a few methods to follow the participants' navigation and check if they had any exposure to the ads. For example, a tracker could be integrated to the volunteering participants' navigators so we can detect whether the ad was shown to a respondent or not. This method involves having a pool of participants large enough so there is a reasonable number of exposed respondents to interview. It is an extremely effective way to measure an ad's impact and whether it is "remembered" or not.
In a time when ad-blocking tools are swiftly growing and, consumers are passionate for brands and follow the slightest communication, why not put the consumer's opinion at the center of the marketing strategies?
Contact the author of the article:
Izzy Nurdin
Client Development Director
Share this article:
Poll of the day
67%
of UK respondents think the UK government should ban the use of TikTok on work-issued phones or electronic devices
See more