Meet the MIS team - Community Manager
| Nicholas - 21/07/2022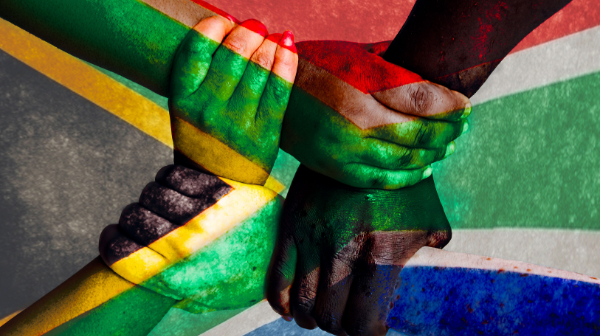 I was born in the light-filled heart of Johannesburg, South Africa, into a family of Greek heritage. I was raised during the first generation of a country free of the chains of Apartheid, inspired by my country's late father Nelson Mandela.
 
I have always considered myself a creative person, but my earliest passion was sports. This led to my competitive nature, which is apparent in all that I do.
 
 This passion and drive led me into competitive card games, which I am still very much active in playing. My love for card games taught me the value and power of communities and what they can give you. There is a famous African proverb "it takes a village to raise a child" – this proverb has stuck with me and underpins my approach to joining and growing communities. I have had the opportunity to grow many communities, both for personal and professional gain. The most important thing I have observed in these communities is the desire to learn from and to teach one another. A community is like a village – by joining, you gain something in return. This is my main goal and the strategy I have brought to Made in Surveys – to create a symbiotic environment in which everyone benefits.
 
 My experience working as a community manager for the Made in Surveys (MIS) Group has been life-changing. It has allowed me to use the skills I have learnt from past adventures in my career to engage and grow our already thriving community. The range of requests and questions posed by our community means that every day at MIS is different. These variations in what the community brings forward require me to think differently and out of the box. Being challenged in this way, every day, is a gift which has allowed me to grow and hone my skills.
 
 Being a community manager does come with both highs and lows, although the highs always outweigh the lows. The best part of being a community manager is being able to help the community solve problems in the most quick and effective manner. However, the biggest obstacle for providing those solutions is that technology has created a new desire for instant gratification. As a result, many of our community members expect their questions to be answered immediately and their issues to be resolved as soon as they are submitted. This mentality causes quite a lot of stress in my workday, as I always strive to ensure our community are heard and that their issues are resolved as fast as possible. However, I have implemented many processes that work to reduce response times, giving the community a clear sense of visibility and acknowledgement.
Having a happy and engaged community that feels heard is one of my greatest joys as Community Manager at MIS Group. I commit to providing that every day because without our village of respondents across the UK, our ability to share their valuable opinions would cease to exist!
Contact the author of the article:
Nicholas Katakuzinos
Community Manager
Share this article:
Poll of the day
74%
of UK respondents think fast food restaurants falsely advertise the size of their food items
See more