Face to Face Research and Covid-19
| Izzy - 18/08/2020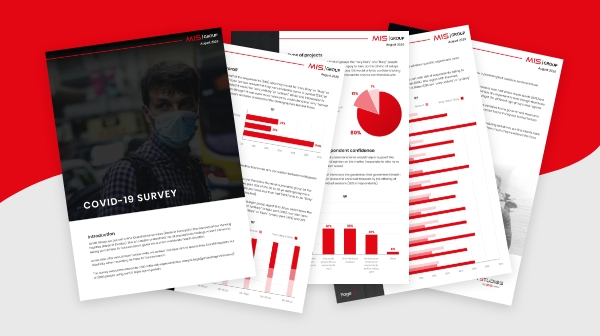 At MIS Group, we put our online Quantitative services (Made in Surveys) at the disposal of our Viewing facilities (Made in Studios). This is to better understand the UK population's feelings when it comes to taking part in Face to Face research, given the current worldwide health situation.
As we also offer recruitment nation-wide, we believe it's important to assess how Covid19 impacts our feasibility when recruiting for Face to Face research.
The survey was administered to a UK nationally representative sample (age/gender/region/income) of 2,000 people using our UK triple opt-in panels.
You can download the full report here (free)
:
REPORT
Feel free to share any feedback/thoughts.
Contact the author of the article:
Izzy Nurdin
Client Development Director
Share this article:
Poll of the day
76%
of UK respondents consider themselves to be introverts
See more